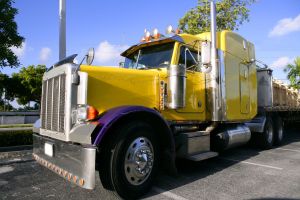 Commercial Truck Liability Insurance in Albia, Des Moines, Iowa:
Summers Insurance understands the complexities of the trucking industry and the importance of having a comprehensive liability insurance policy. In Albia, Des Moines, Iowa, we help you protect your business from the unforeseen.
If you require personalized advice, call us at 641-932-7163, or click here -

What is Trucking Liability Insurance?
Trucking liability insurance covers you if your truck causes bodily injury or damage to other people's property. For further details, feel free to reach out to us at 641-932-7163.
Why Do You Need Trucking Liability Insurance?
Operating without trucking liability insurance not only exposes your business to significant risks but it's also against the law. Our experienced advisors at 641-932-7163 can help you understand the importance of this coverage.

Bodily Injury Coverage

Property Damage Coverage
We at Summers Insurance are here to guide you towards the best trucking liability insurance to meet your business's needs. Contact us today at 641-932-7163.
Common Claims in Trucking Liability Insurance
Being aware of common claims can help you better prepare for potential risks:
1. Accidents causing bodily injury
2. Property damage resulting from accidents
3. Legal costs arising from such incidents
Our team at Summers Insurance can explain these risks and how the right insurance can provide you protection. Call us today at 641-932-7163.
Customized Trucking Liability Insurance in Albia, Des Moines, Iowa
Summers Insurance provides personalized trucking liability insurance solutions, keeping the needs of trucking businesses in mind. No matter the size of your fleet, we have plans that suit your specific needs and budget. Dial 641-932-7163 to discuss your options!
Invest in a robust trucking liability insurance policy to protect your business. Allow us to help you continue serving the Albia, Des Moines, Iowa community with peace of mind. To get started, fill out our online quote request form or connect directly with us at 641-932-7163.